WOW LOOK AT ALL THIS COOL STUFF, YOU SHOULD EXPLORE! SO NEAT!


Decastere Tarot
Illustration & Letterpress
Procreate - Letterpress
2022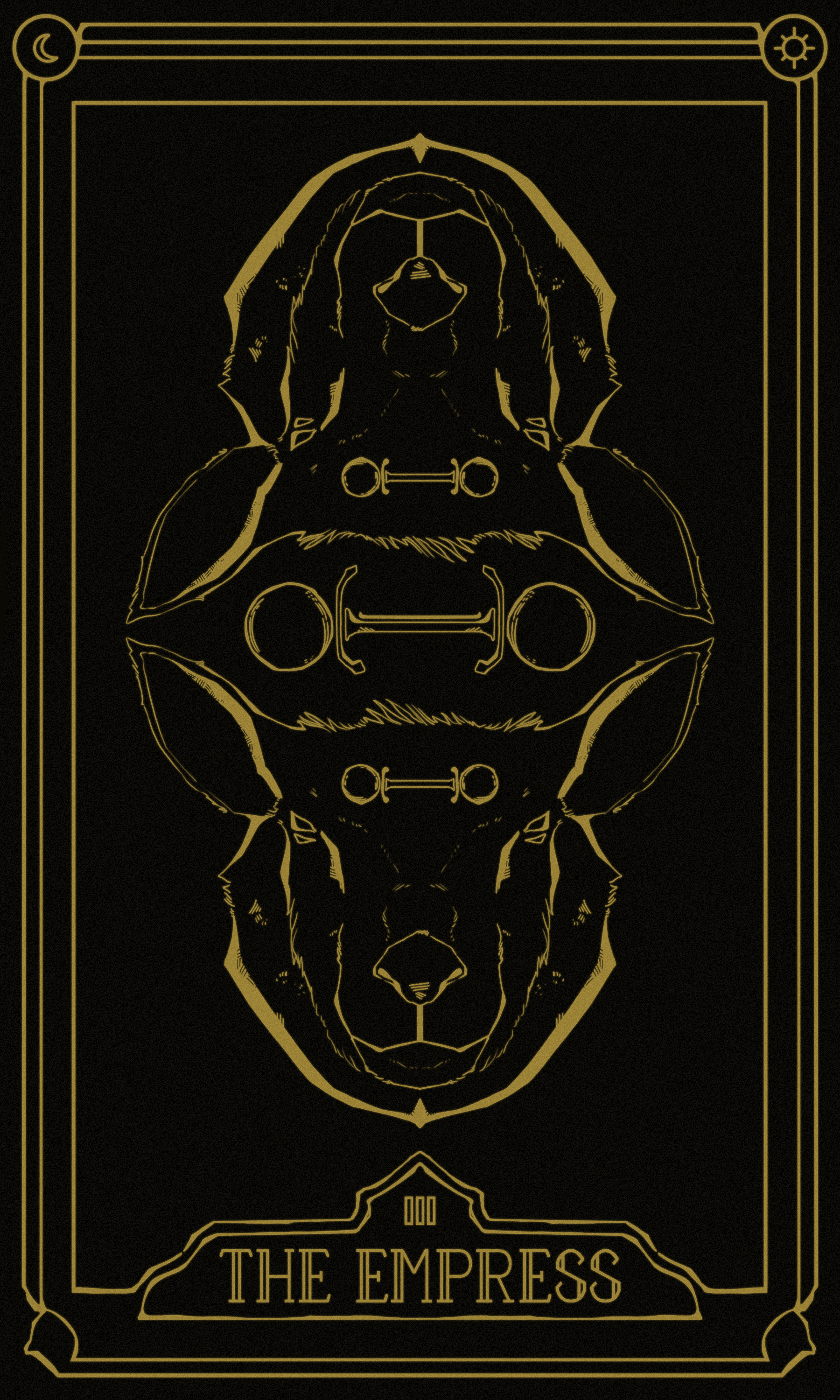 "Decastere" is defined as a measurement equal to 10 cubic meters. Coincidentally, it is also a partial anagram for the word "secret." Neat, huh.


Beyond a standard deck, Decastere Tarot cards are packed with code meant to guide users to more than just spiritual stability, but also a fun mental challenge. While relatively easy, the puzzles this deck contains provide a more in-depth and unique user experience. This deck is connected to "The Alchemist's Dwelling" and would be made available as a physical collectible for fans.
This project will eventually be finished with all 78 cards of the Major and Minor Arcana. Along with the cards, there will be an explanation booklet, an inner case suitable for travel, and the outer puzzle box case.
Click here to see more ︎



The Alchemist's Dwelling
Illustration & Narative
Procreate - Photoshop
2020-2022
Lady Mireya lives alone, except for all the wandering ghosts, flora, and fauna, of course.

Creating a house for a reclusive alchemist felt a lot like creating a house for myself. Ovens on the ceiling, glowing vines that cover the walls, and animal mounts that greet you as you walk in are just normal occurrences in this mansion. Mireya the alchemist has long since stopped serving the High Court and now resides alone in her gigantic abode, filled with rooms upon rooms of mystery. Through an exploration of interior space, I was able to play with color, perspective, and dimension to create a home that felt as wacky and unique as the alchemist herself.
This ongoing series has given me the chance to explore my new style and serves as a short writing prompt to create the universe this house exists in along with the art itself. Recently, it has transformed into a full-blown world whose story would fit in a multitude of media.
Click here to see more ︎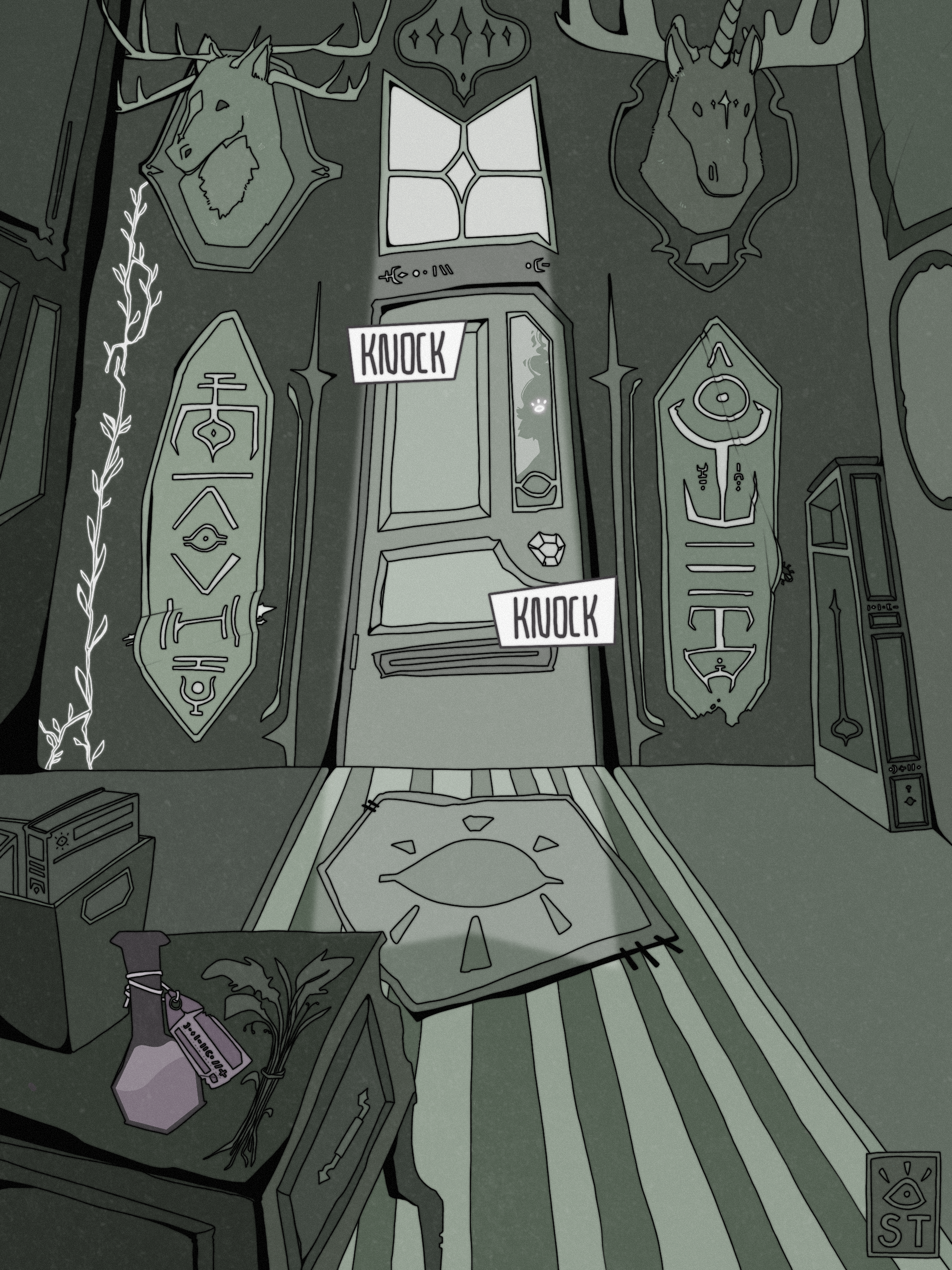 Kumamoto Fighters

Illustration

Procreate

2021
Ramen Kumamoto, a local Japanese restaurant, needed a new way to connect with the college students on campus. Combining my love of good food and video games, I created an arcade fighting game featuring characters designed after the restaurant's staple dishes. The game would be playable both on mobile devices and in the restaurant via arcade cabinet. This challenge allowed me to experiment with character silhouettes, color palettes, and idle animation.